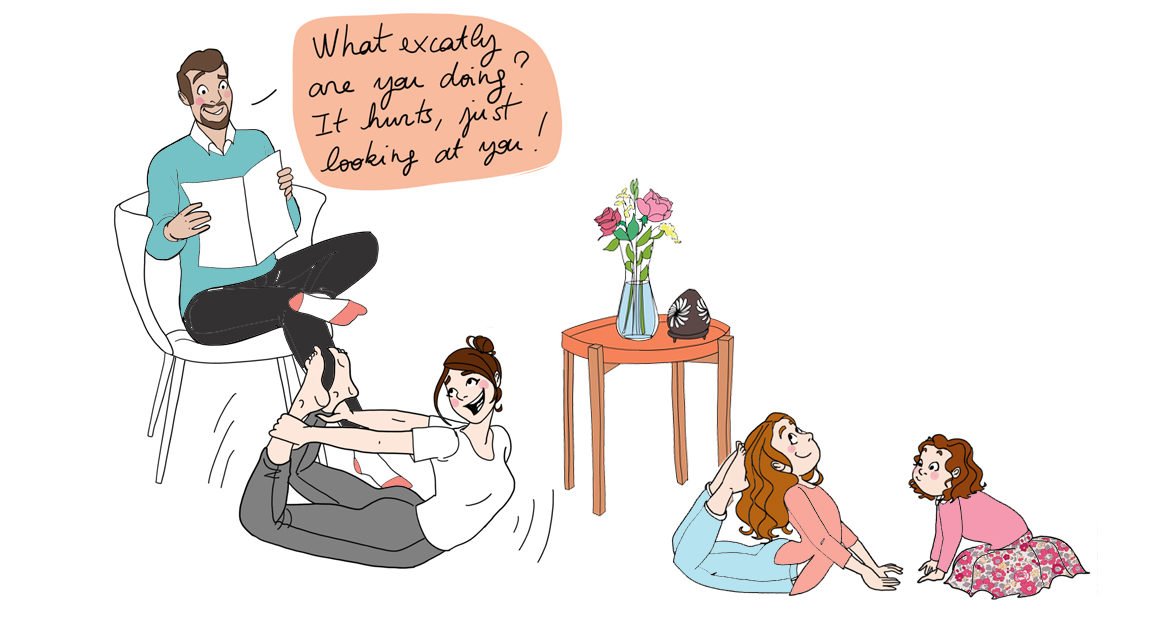 I am Caro, illustrator who also likes to write funny stories about my life as a mom/entrepreneur/expat (in which, you might recognize yourself). I publish at the diabolic pace of 2 articles a month, and invite you to join! (It is easy, just follow my Facebook Page and/or subscribe to my Newsletter to receive my articles).
Until now, I only published in French in another blog that I developed over the years (it led me to publishing a book, becoming a free-lance illustrator, and work with the newspaper Le Figaro in France), but I feel it is time to share with people from different cultures (plus, I work on my translation skills by writing for you 😉
So it is time to start something new and exciting! After all, a year is finishing, and another one about to begin…
Because, yes, you guessed it, it is December!
Aaah, December… While it certainly means "snowflakes", "Christmas decorations" and "glitter farting reindeers" (how cute and magical!),  it also means that you are going to be super-mega stressed out because of gift shopping, that you are going to take revenge on your stomach and liver thanks to all the chocolates and alcohol that you are going to engulf (you can kiss the benefits of your Pilates sessions goodbye), and that you are going to become one of the most important – even if you didn't volunteer for this – event planner of the family (your hubby did tell you: "For the Christmas dinner and gifts, see with my mom". I guess delegating is the way HE manages to keep cool.)
Usually, you already are as busy as a bee (even if for you, it's Queen Bee of Potty Training, Little Ponies and Homework), but this month, you are at serious risk of burnout. The sight of shops full of toys gives you the chills – what on earth is all this neon pink plastic for, for god's sake?
So, I found the perfect way to chill out: I do YOGA…
…you know, the thing that you swore you would never do when you were young, because you felt it was to slow and boring, but now you are so happy to practice because your body ages faster than your brain – in your mind's eye, you are still 18 years old, even if your joints scream the contrary at you.
That way, I am Zen, fully aware, flexible… I can jump from one task to the other, from the breakfast's preparation to a conference call with my clients, from gift to grocery shopping, from elaborating a drawing to becoming a critic of my kid's artistic productions (because not only do I have to tell them how much I love their drawings, now I have to explain in details WHY).
That is what it is like to be a modern woman… Overwhelmed but valiant, overworked but careful, in all the places at once. Flexible, I told you!
Even if actually, she might not be understood…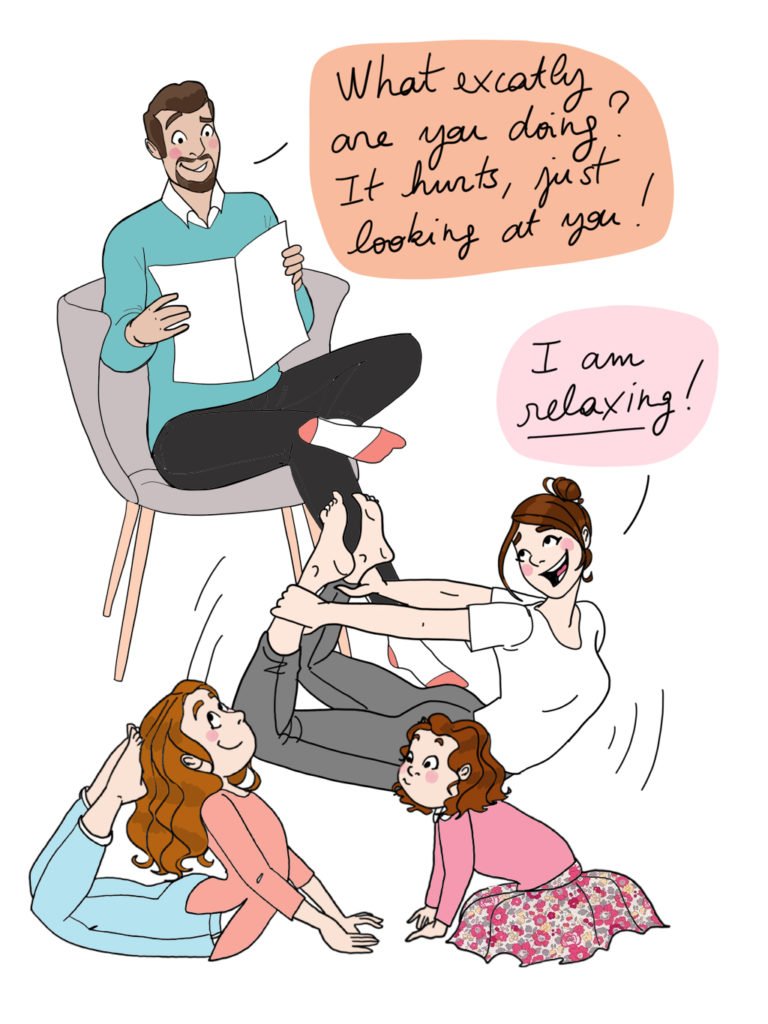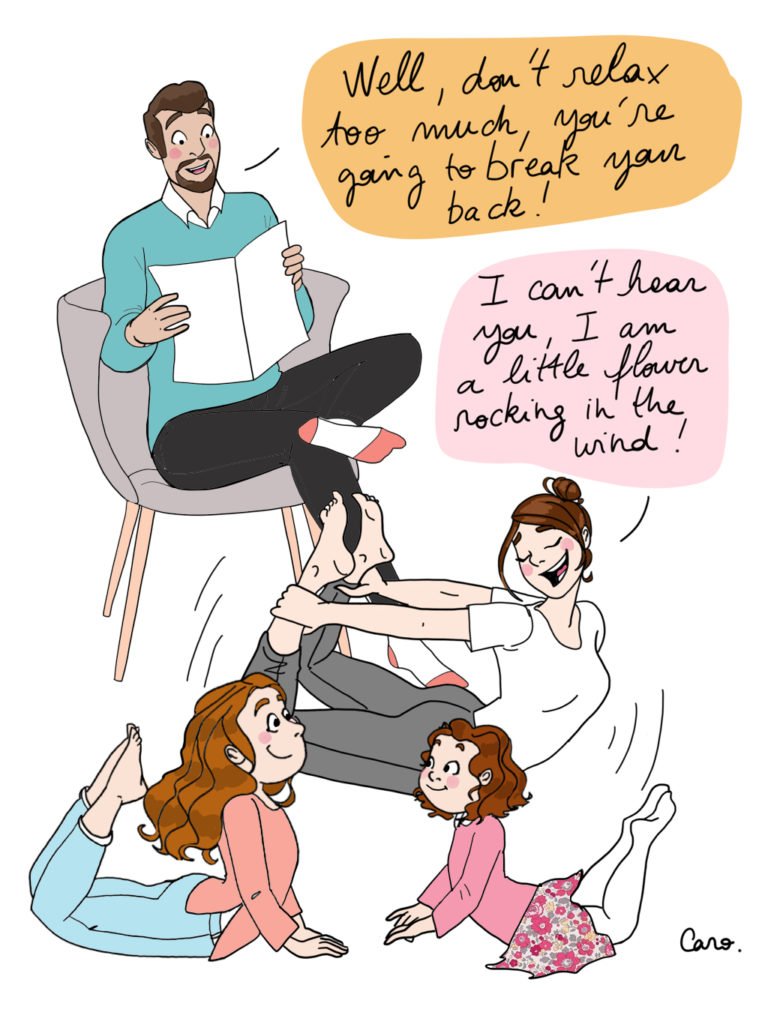 Good luck with the craziness of this month and enjoy the end of the year – which I hope goes beautifully for you 😉
Did I already tell you that you can follow my Facebook Page and/or subscribe to my Newsletter to receive my articles ?