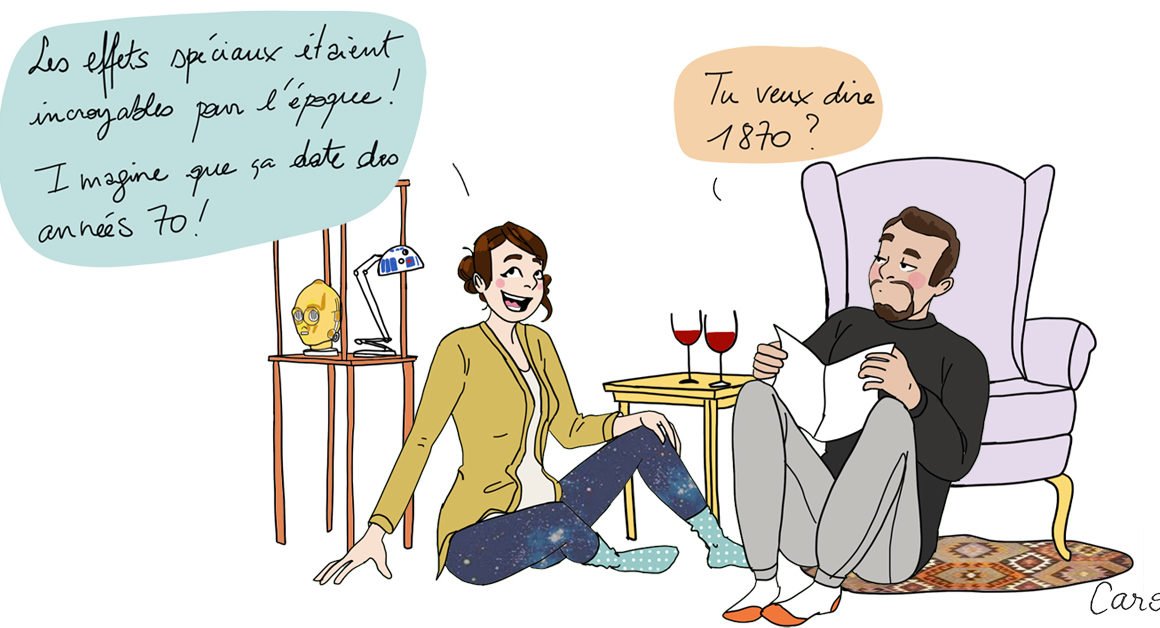 Et cette semaine, vous allez devoir affronter le déferlement médiatique de Star Wars avec une indifférence tintée d'amusement – vous vous sentez parfois légèrement embarrassé(e) pour vos amis fans de la saga interstellaire.
Moi, je fais partie de ceux qui ont été biberonnés aux premiers films et qui les adoraient.
Je les connaissais même par coeur, ce qui ne manquait pas d'effrayer les gens qui regardaient les films avec moi – traduction : ceux que j'avais forcé à découvrir la saga à force de supplications, afin de les faire entrer dans mon trip. Mes potes ressortaient du visionnage souvent peu convaincus par le film, et inquiets pour ma santé mentale. Mais bon, j'assume…
Je serai donc de ceux qui alimenteront les files d'attentes des salles de cinéma en ce mois de décembre.
Et ce, avec l'infime espoir de revivre l'émerveillement de mon enfance (jusqu'ici, aucun des nouveaux films n'a pu le ranimer). Dans le pire des cas, une soirée DVD en compagnie de Han, Luke et Leia à leurs débuts, me permettra de replonger dans la nostalgie, au temps où les films d'action ne comportaient pas 15 explosions à la minute, où les combats étaient encore intelligibles, et où Alec Guinness arpentait encore les écrans, avec noblesse et lenteur.
Au temps où j'avais sept ans, toujours une histoire en tête et l'envie de vivre des aventures extraordinaires – cette petite fille là, c'est un peu elle qui écrit et dessine pour vous… Elle n'est pas devenue la Princesse Leia, mais finalement, sa vie d'aventure, elle la réalise un peu chaque jour !
May the Force be with you !!!!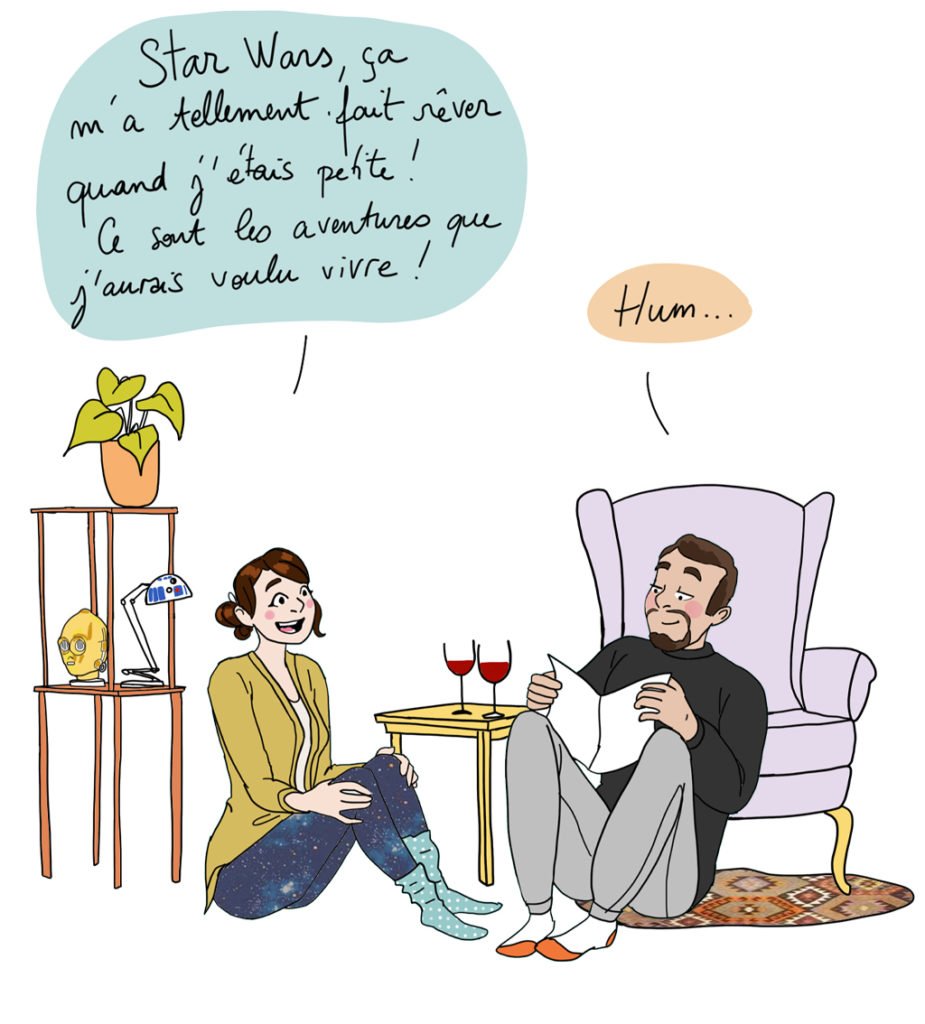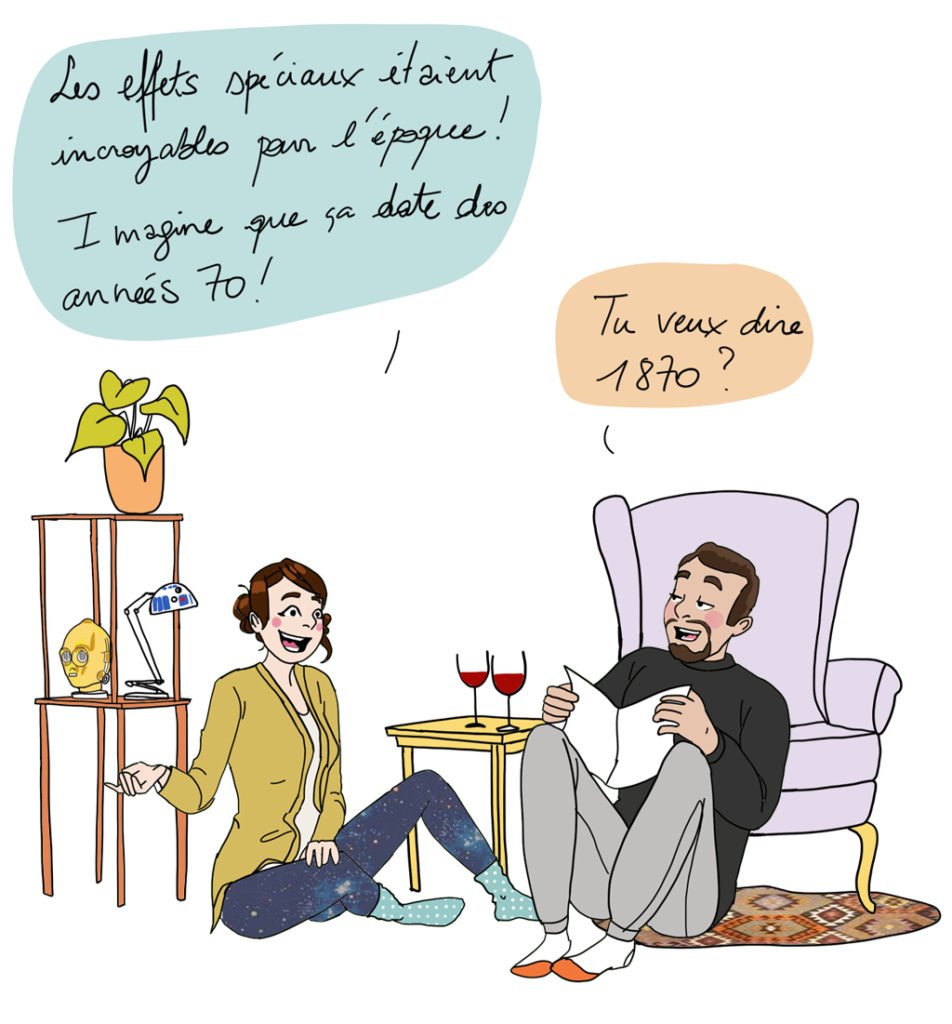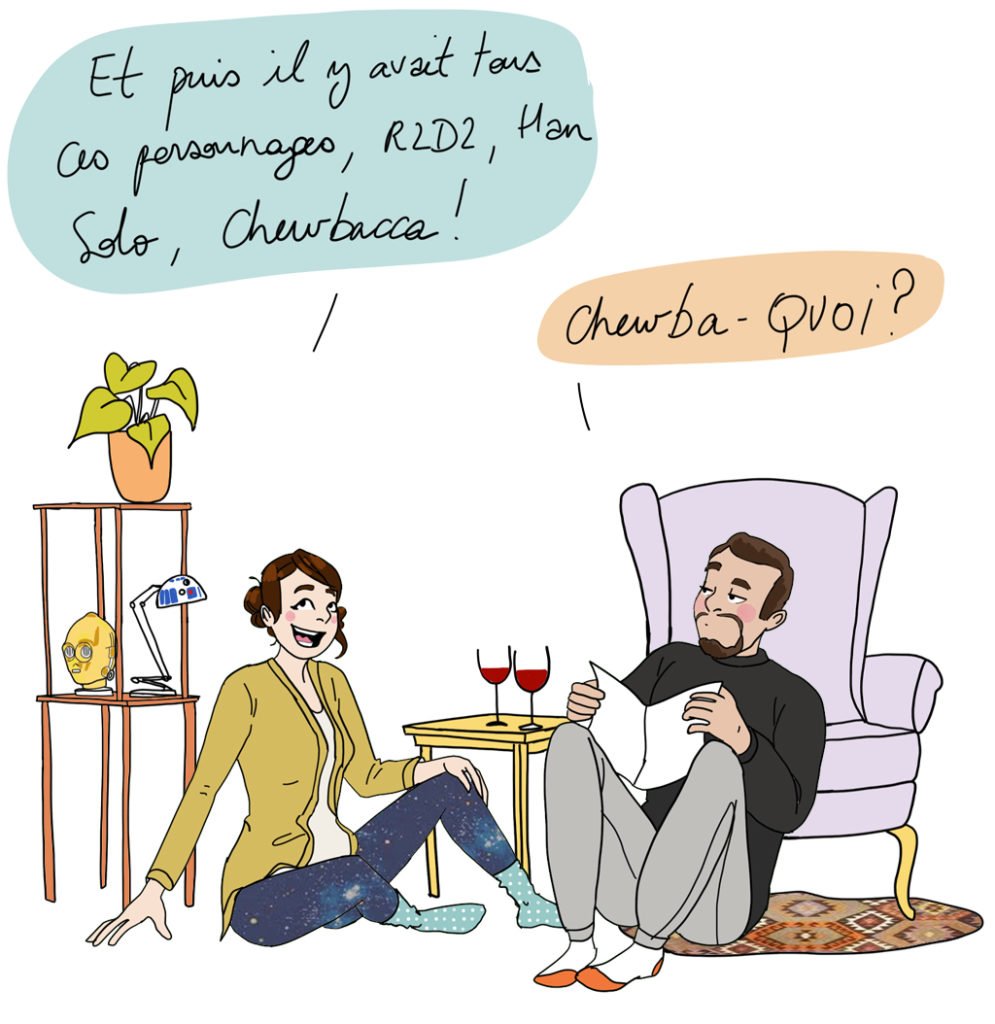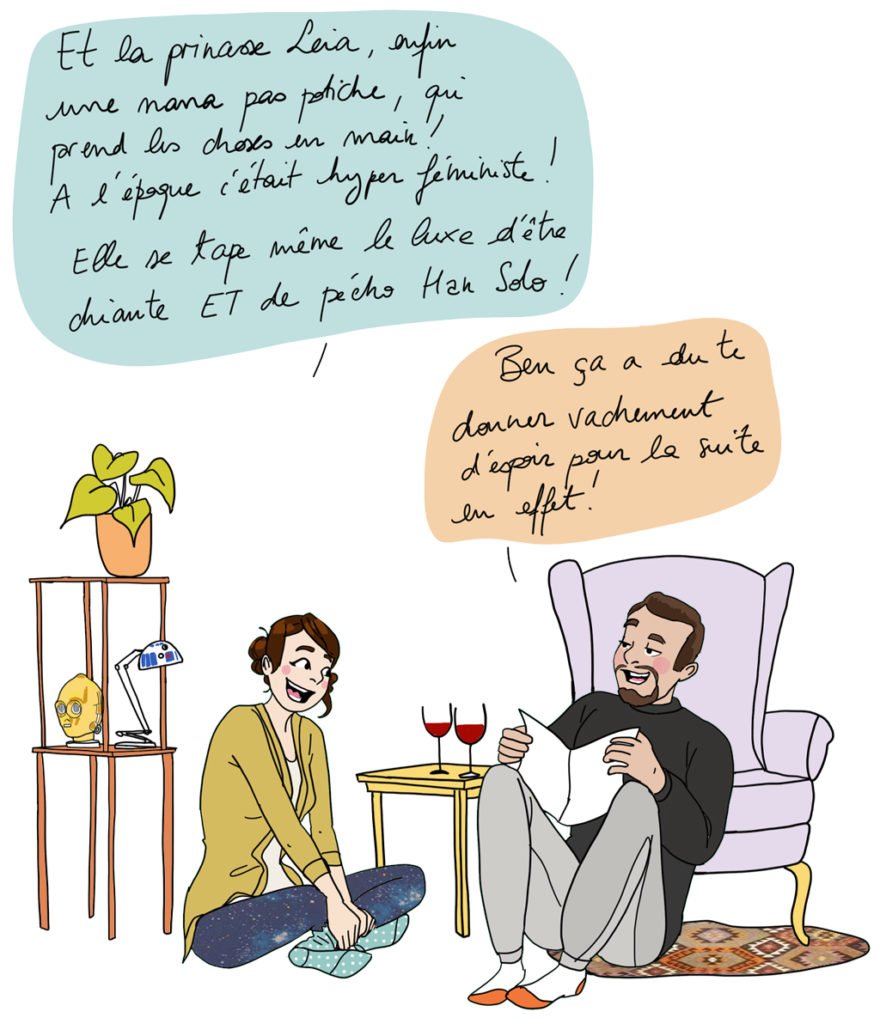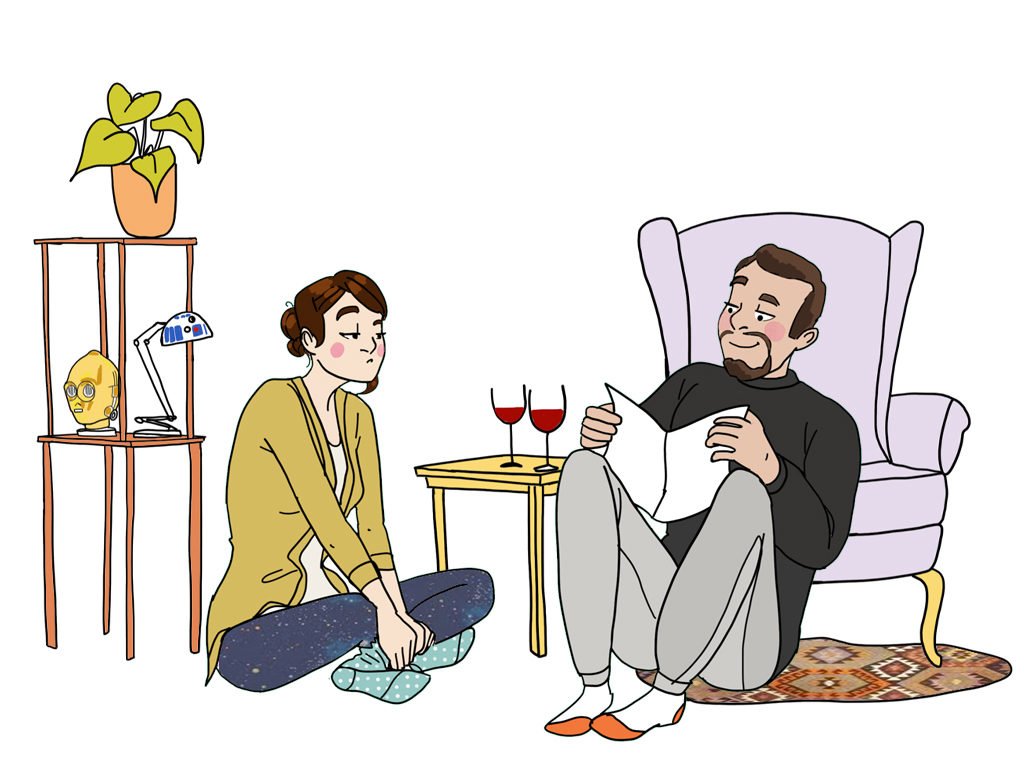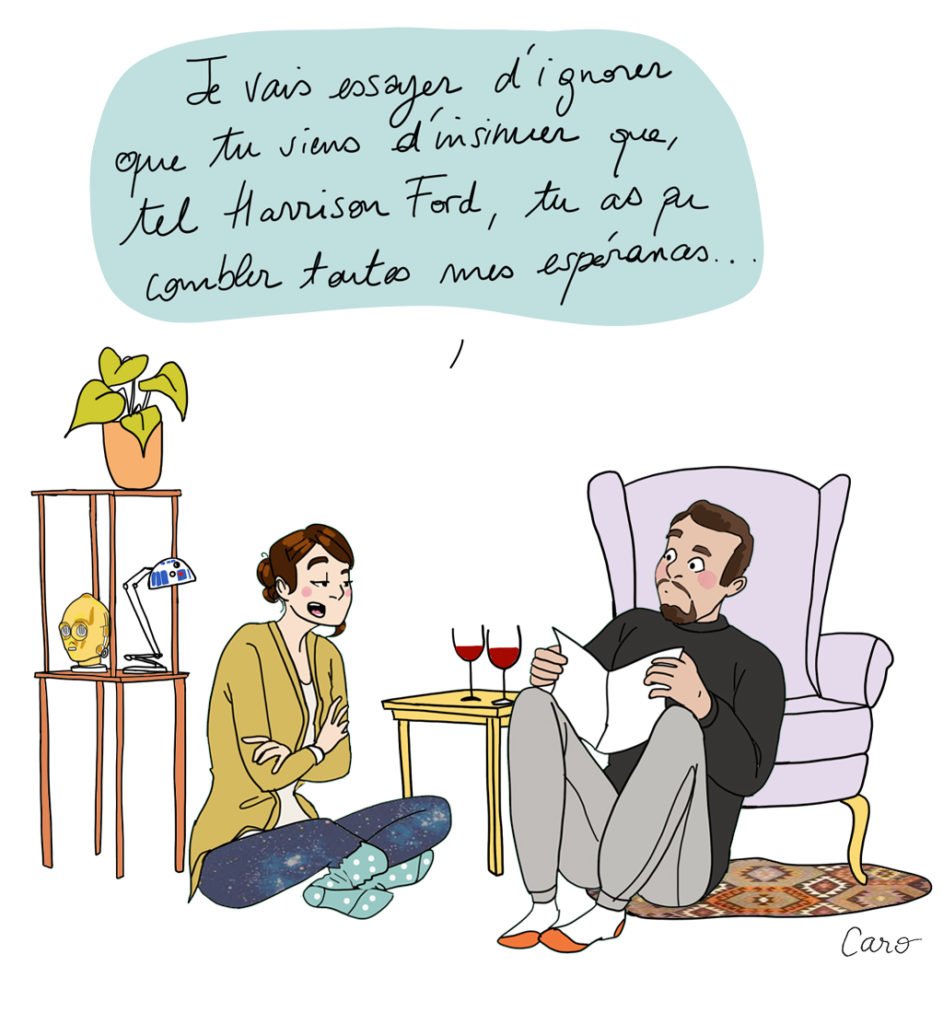 N'oubliez pas de « liker » ma Page Facebook pour me suivre, et permettre que d'autres me trouvent ! Je suis aussi sur Insta.
Enfin, pour Noël, vous pouvez offir ces livres : « Ma Vie d'Expat : Destination Istanbul » (texte et illustration de moi, Editions Sandawe) et « Le Guide des 100 Expressions Culinaires à savourer » (texte de Jean-Loup Chiflet, illustrations de moi, Editions Le Figaro).
Bises et bonne semaine à tous ! Merci !!!!